Welcome to Moonlight & Pines Bed & Breakfast
Moonlight & Pines is a four-season Bed & Breakfast located on the edge of the Ganaraska Forest, in the Northumberland Region of Southern Ontario, Canada.
Nestled within mature forest at the foot of one of the many Ganaraska trails, and surrounded by gardens, Moonlight & Pines Bed & Breakfast sits high on a hillside overlooking a spectacular vista to distant Lake Ontario.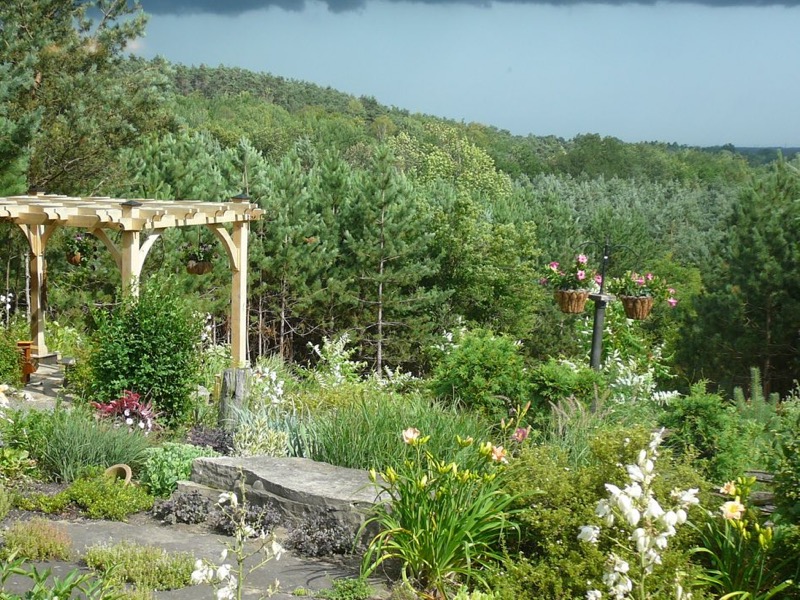 At Moonlight & Pines, we offer a tranquil interlude from the hustle and bustle of modern life. After enjoying the day in our beautiful surroundings, relax in your own private suite complete with entertainment and games room. Rest comfortably in your adjoining bedroom with king-sized bed and ensuite bath. Then, enjoy a gourmet breakfast while taking in our beautiful views from our hospitable diningroom or your own private garden patio.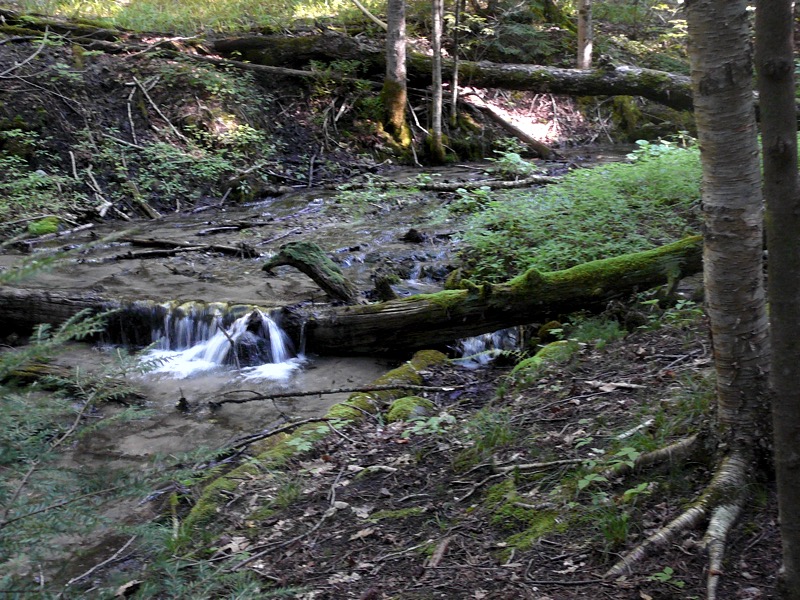 Enjoy all of the outdoor activities the Ganaraska Forest has to offer right from our doorstep. Relax on your private patio listening to the birdsong and the wind sighing in the tall pines. Marvel at a midnight blue night sky set with brilliant stars. Then, retire to your comfortable private suite to relax with a book from our library, play a game of pool, or watch a movie before a restful, deep sleep. In the morning, awaken refreshed to a delicious breakfast served on your schedule.
From our doorstep, the Ganaraska Forest conservation area spans nearly 11,000 acres of hardwood and evergreen forest, with hundreds of kilometres of trails and an abundance of flora and fauna for outdoor enthusiasts to explore. With hiking, mountain biking, horseback riding, snow-shoeing, cross-country skiing, and so many more activities to offer, we have an ideal location to enjoy all that nature has to offer year-round.
Book Your Stay
We look forward to connecting with you, answering your questions, and welcoming you as our guests!